This cookie monster has been cookie-less for a while, and hasn't baked in ages. This stops now! I'm making
Snickerdoodles
! I like to try new recipes, and although this is not very different from regular sugar cookies, I think that the addition of cinnamon qualifies it as a new cookie. Even if it didn't, so what? This cookie is a classic, and should be made whenever the mood strikes!
Boring to look at, yummy to eat!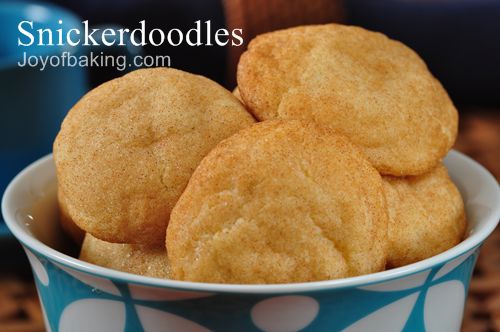 Cinnamon-sugary goodness!